ONE MINUTE BREATH
There is no better way to connect with Creative Consciousness, center yourself, and have control over the fluctuations of the mind.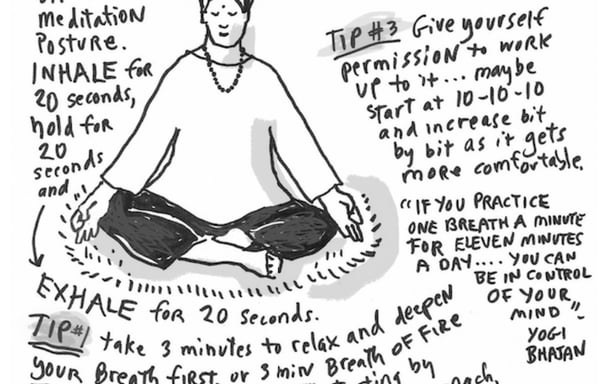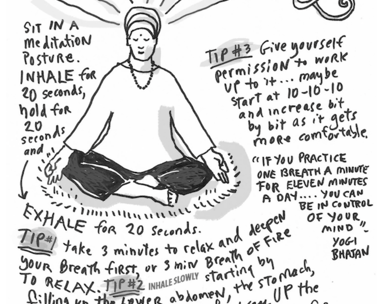 MEDITATION FOR THE NEUTRAL MIND
An easy and highly effective way to dive into the realm of deep remembrance of the self and soul. Clears the way for a connection to your vastness.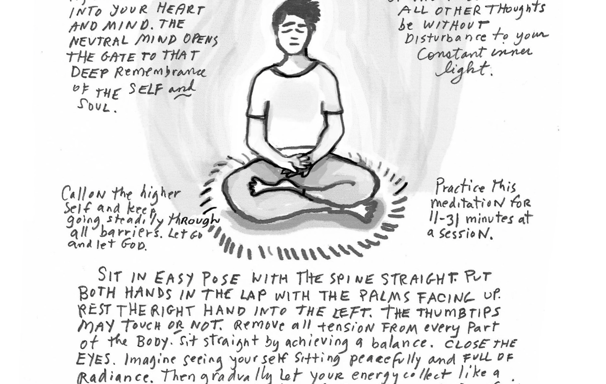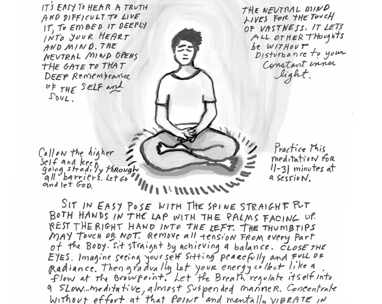 SAT KRIYA
An essential practice of Kundalini Yoga, Sat Kriya channels the Kundalini energy directly. It balances the energy of the first three chakras which helps to regulate behavior and improves decision making. A good way to stimulate the creative energy, Sat Kriya also gets rid of fear and strengthens the will.